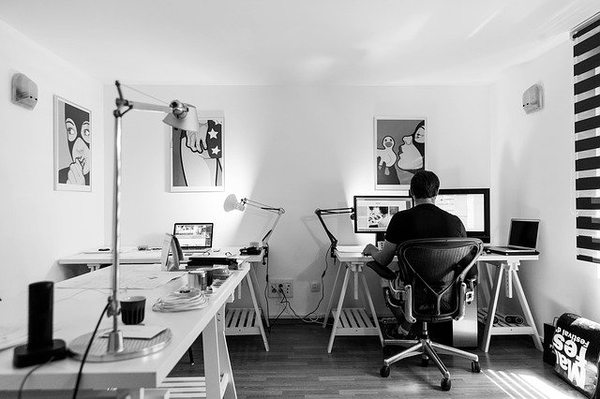 Setting Up Your Home Office for Remote Work the Ergonomic Way
If you're making the transition to working remotely from home, you're not alone. Right now at this very moment millions of Americans are taking the workplace home with them and setting up for a long season of self-induced isolation. Even though we're all working together to make a difference in preventing the spread of COVID-19, we need to make healthy choices for ourselves to get the most out of this situation and to ensure your productivity doesn't take a dive now that you're working from home.
First, make sure your desk is set up with your spine in mind. Standing desk converters are useful products that will help you get away from sitting in an office chair for 8 hours a day. Standing while doing work will help you take the pressure off your spine and also happens to burn more than a few more calories than sitting.
Many accessories are available that will help you achieve ergonomic excellence, like footpads made of special gels and materials that massage your feet or provide you with support.
Make sure that your monitor is at an angle so that you are slightly looking upward and straight forward, which will help you reduce neck strain.
Investing in a high-quality office chair that gives you proper spine support is also a good idea, which will save you a lot of money in the long run in medical bills.
Chiropractic treatment is a great way to give your body a tune-up when you're feeling the tension from your new remote work setup. Contact Family Chiropractic & Spinal Health Care Center today to learn more about how our treatments can get the best out of you as you get the most out of this unfortunate situation. We're here to help if you need anything.